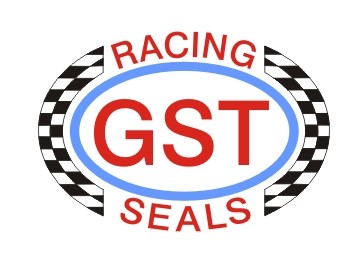 We are please to announce that we will be offering the GST Racing Seals and should be available by the end of July 2016.
We are only taking pre-orders at this time and you will be notified of the price and availability of the items(s) you want as soon as we have them in stock. Please use the form below to inform us of the item # and quantities you wish and we will contact you on your request within one to two days with purchasing details. 
We are excited to being you this product and look forward to fulfilling your needs.
| | | |
| --- | --- | --- |
| Application | GST# | Description |
| BBC – Rear Main Seal | 10288 | New F-Type High vacuum / low friction seal |
| BBC – Front Cover Seal | 10067 | Upgrade Viton seal |
| BBC – Front Cover Seal | 11375 | Low friction PLS seal |
| BBC – Jesel Cam Seal | 10975 | Low friction PLS seal |
| SBC – Rear Main Seal | 10758C | New F-Type High vacuum seal / low friction seal |
| SBC – Front Cover Seal | 10069 | Upgrade Viton seal |
| SBC – Front Cover Seal | 11374 | Low friction PLS seal |
| SBC – Jesel Cam Seal | 10975 | Low friction PLS seal |
| Mopar 426– Rear Main Seal | 10806 | New F-Type High vacuum seal / low friction seal |
| Mopar 426– Front Cover Seal | 10069 | Upgrade Viton Seal |
| Ford Small Block – Front Crank Seal | 10801B | Low Friction PLS Seal |
| Ford Small Block – Rear Crank Seal | 10802B |   |
| Ford 460 – Rear Main Seal | 10959 | New F-Type High vacuum seal |
| GM-LS – Rear Crankshaft Seal | 10964B | Low friction PLS seal |
| GM-LS – Front Crankshaft Seal | 11275 |   |